Welcome!
Well guys, it's been 5 years since I started this path in my career; 5 years of doing what I love. That ranges from Music Producing, Graphic Designing, Fashion Designing and some business stuff. I'm going to have ALOT to say since it's been a full year of stuff that I want to say; I mean it was a pretty eventful year...
---
---
Extra Normal Sound Charges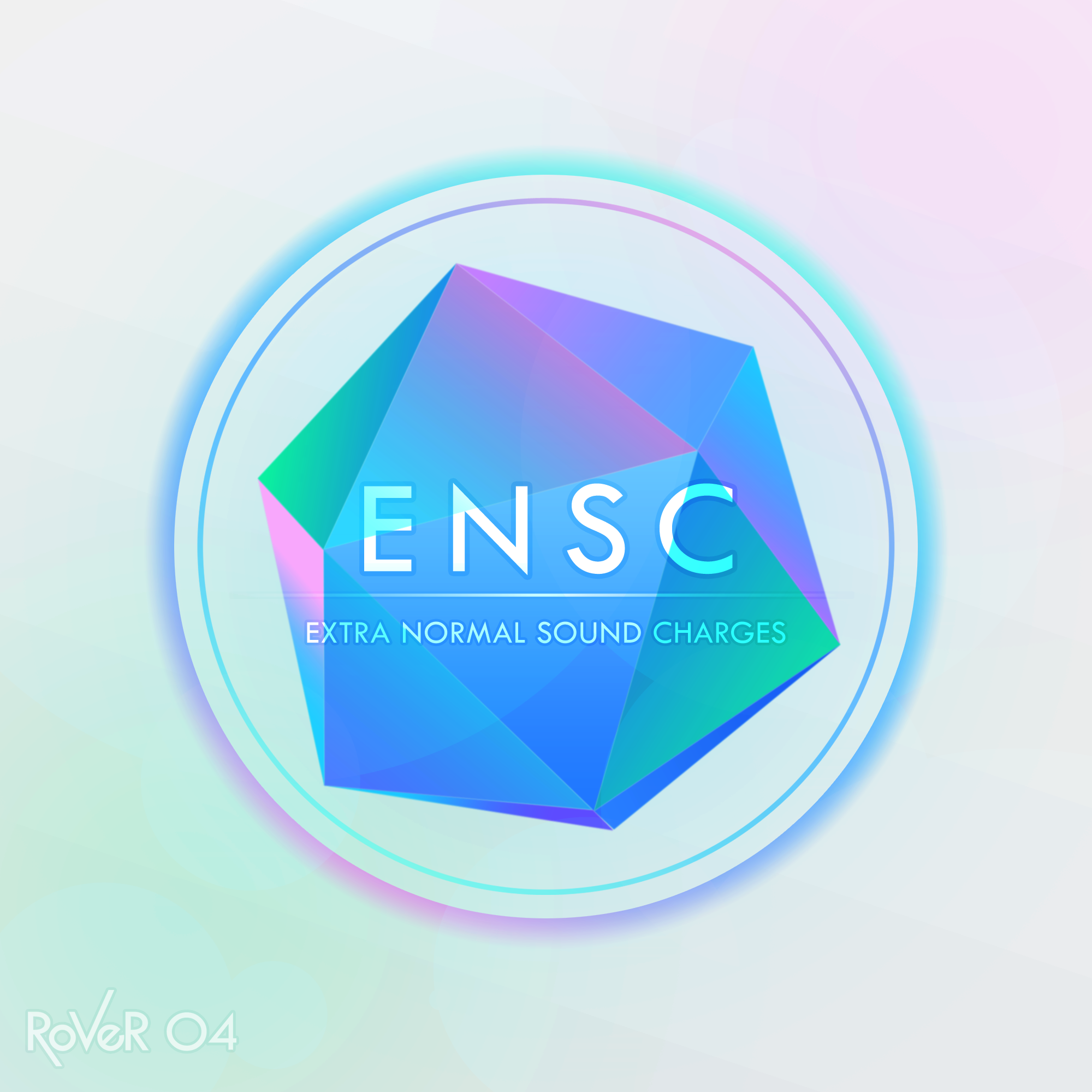 Wow, finally, the album that I made like in 9th grade is now finsihed right before I graduate. This is the fourth (technically first) album I've ever made with blood, sweat and tears; 15 songs created through my entire high school. It started out when I made Close to Sunrise and it sound so professional compared to my earlier works that I just had to make an album out of it. I told my self, "I'll put 15 songs into it and make it the best album I will ever make". During the time of the creation of the creation of the album, I started to gain lots of knowledge of my DAW, how sound works, and the art of music itself. It feels so good to finally reach the end and kept the promise of releasing it during my 5th Year post. Also guys, I played around with the album names, especially the length (look at Parabola then Rising Again), it only works on certain fonts though. Also, you guys have been giving me critiques in NG and that helped alot during the making. So thanks so much guys for the help and (somewhat lol) support and I hope you would get this album!
RoVeR 04 - Extra Normal Sound Charges Tracklist
01 Between the Horizon II
02 Close to Sunrise
03 Sparking Ideas
04 Outdoor Bliss
05 Arenaceous
06 Caliginous
07 Parabola
08 Rising Again
09 Moonlit Dream
10 Blazed Night Sky
11 Technicolor Lattice
12 Some Chocolate Dust
13 A Timeless Redemption
14 The Six Tales of the Orient
15 Extra Normal Sound Charges
GET ENSC NOW! ITS FREE! 
https://roverdude58.bandcamp.com/releases
---
FL STUDIO 12
Hey, guess what else came out this year. Yep, FL  Studio 12. I've been using FL Studio 10 since it came out and I've gotten so used to it. It was a nice switch from FL9 to FL10 becuase it had more features and a smoother workflow. However, when FL11 came out, I thought it was shit. Why? Was it becuase of weird useless features, the useless extra samples? No, they were actually good adds: It was becuase they got rid of the Legacy Pattern Blocks. They were the only things that I used. If I did use the Playlist, then I used the pattern for drums patterns for the purpose of neat organization, but nooo... They got rid of it. So becuase of that I told my self that I would stick with FL10 to the very end. But then...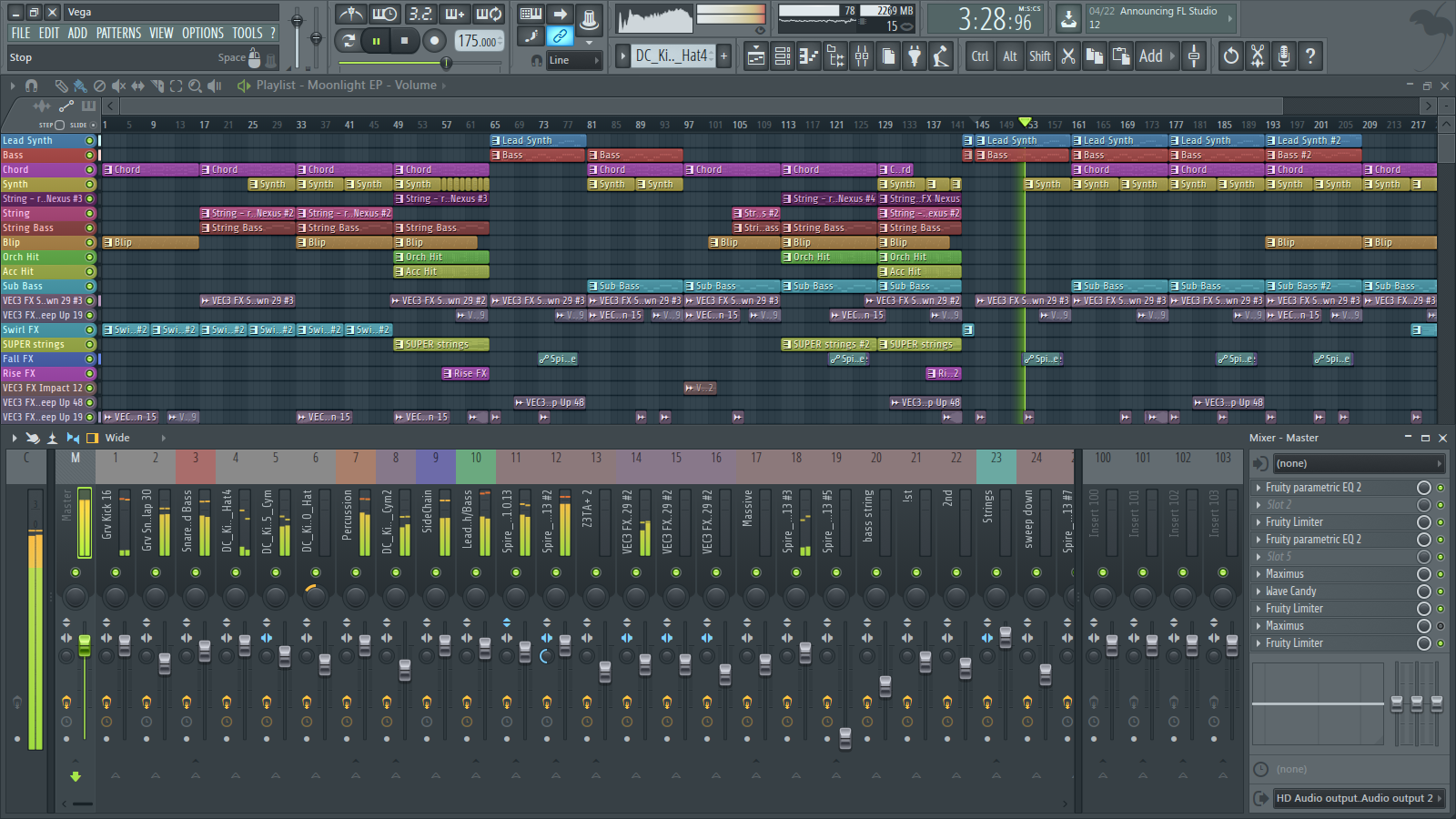 This is pretty much a showcase, I guess, of FL12 and my non-ENSC songs. FL12 came in with a new GUI and it was sexy as hell. I loved the pattern blocks but then again, FL10 was getting pretty old. So it was either GUI or Pattern Blocks. And... I'm guessing what you guys might have thought.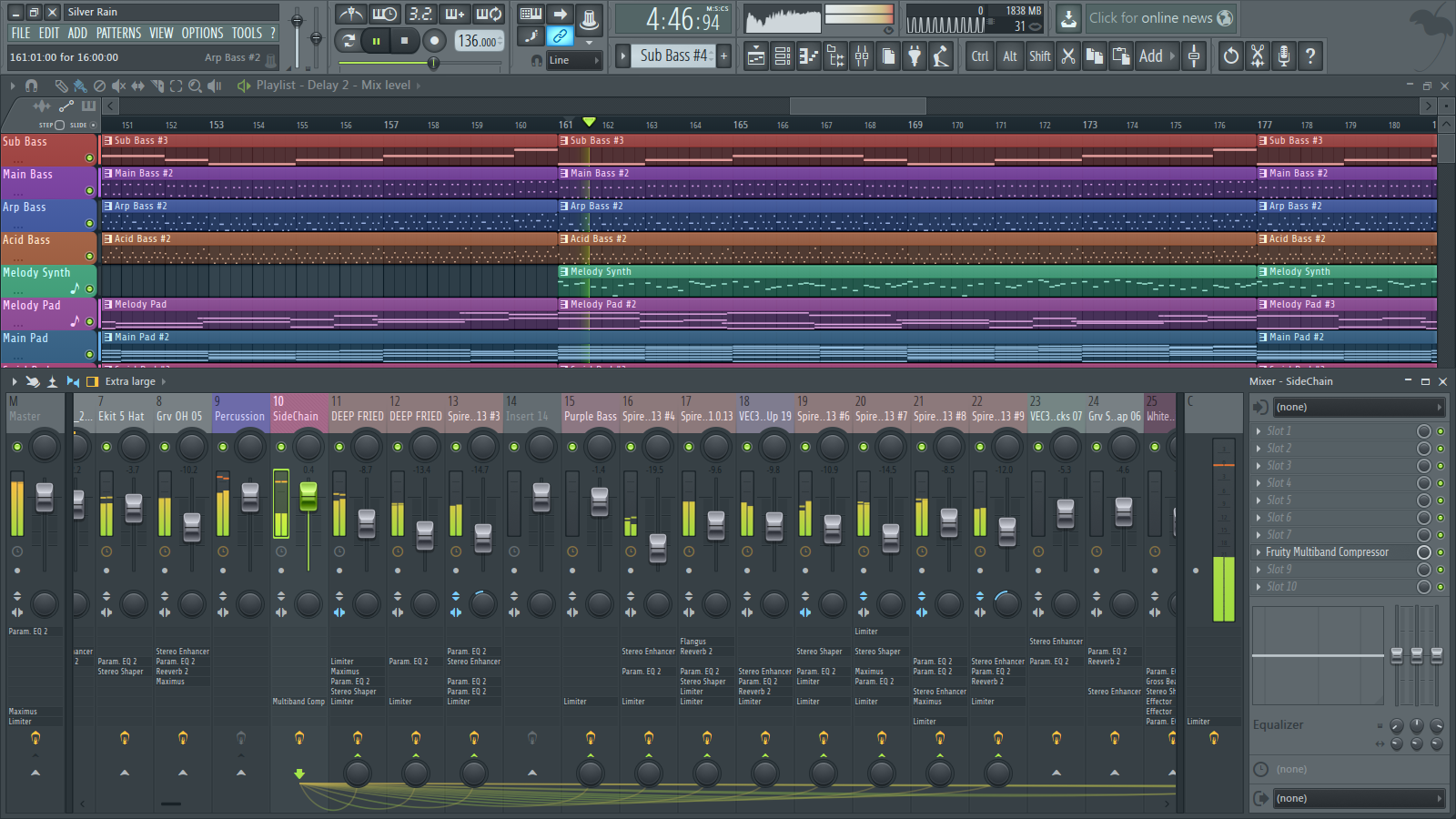 FL12 has the SEXIEST mixer I've ever seen and it's complex like a 20 sided Rubix Cube. There's so many ways that you can organize this and the shortcuts and buttons have been made really smoothly and the UI is just the most beautiful thing I've ever seen!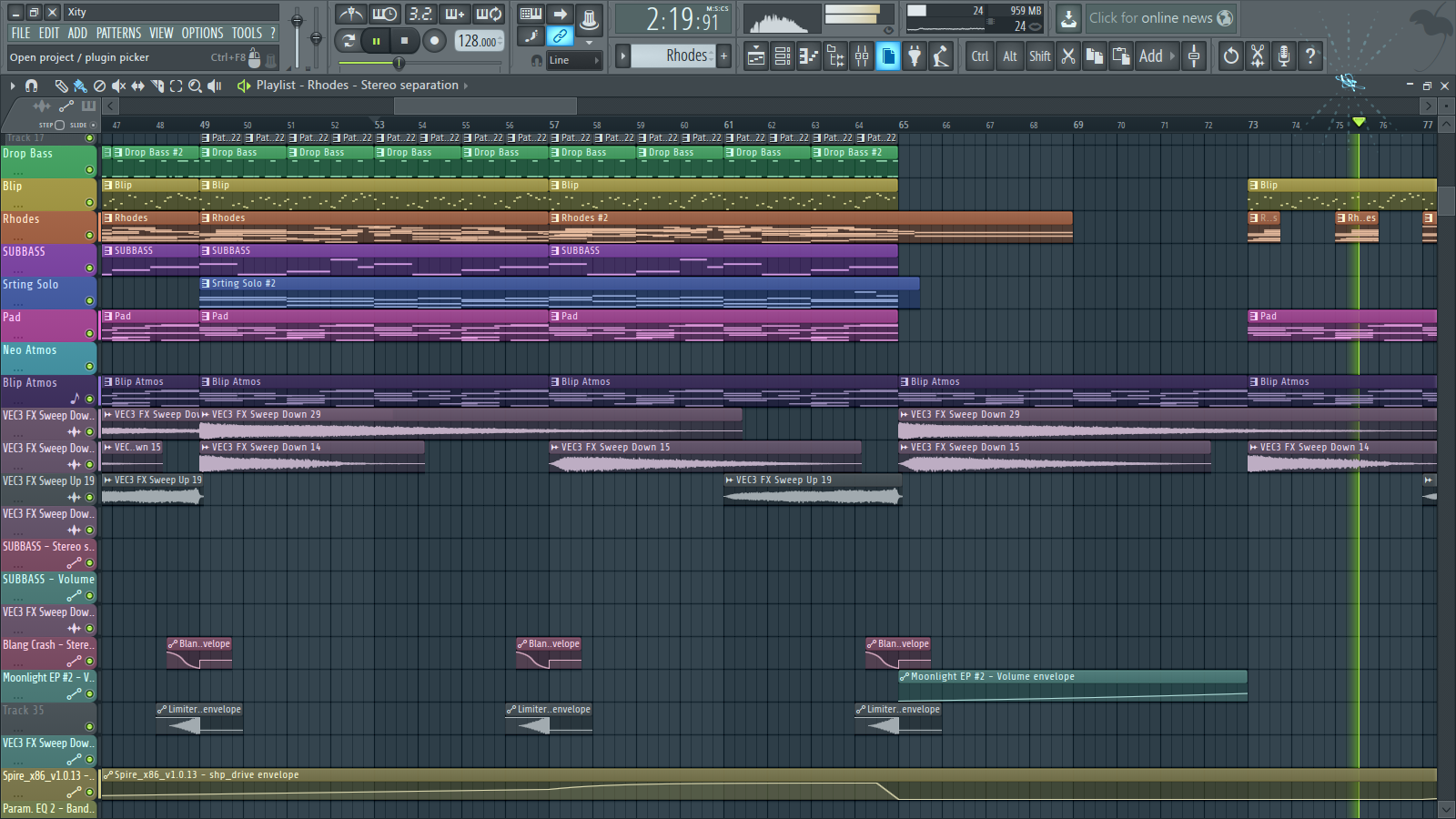 For now I'm growing out of my good ol' Legacy Patten Blocks and getting used to the workspace and workflow of FL12, I bet the jump for FL11 to FL12 for some artists and producers was still pretty big, instead for me I had the bigger change of getting a hot-as-hell UI. Thanks Image-Line, you da best.
---
The Art Portal?
So very, very sorry guys. I haven't been active to the Art Portal for a while. School has been driving me nuts, telling me that I need to go to college to pursue my "dreams". Well fuck that. Anyways, I wanna get more into art. "I mean, I have that perfectionalistic(?) minset when it comes to art, music, and design, so why not get into it?" I said during my time in 10th grade. I've always admired those sci-fi pictures with the vision of the artists imagination of the very distant future and that was what wanted me to make that kind of art. Also, I'm an anime watcher and manga reader, so I apreciate artwork created for that. I have a crap ton of anime pics (with some soft-core hentai pics) on my phone for reference when I wanted to learn. I mastered the eye on my first try (which was so dumb, 'cause I thought that the eye was the most complicated part) and that gave me the confidence to move on forward. Soon, I'll be able to post that work here on NG. Also, I do alot of logowork, like I pratice making badass logos inspired by some Photoshop tutorials (By the way, little advice guys, look at tutorials for inspiration, idea and the workflow of the program and the vision that the artist is trying to get out of it; don't copy it or use the same exact style every time) and they look amazing (IMO, I mean for an amateur, it's pretty damn good).
These are logos from my make-believe book (just for myself)...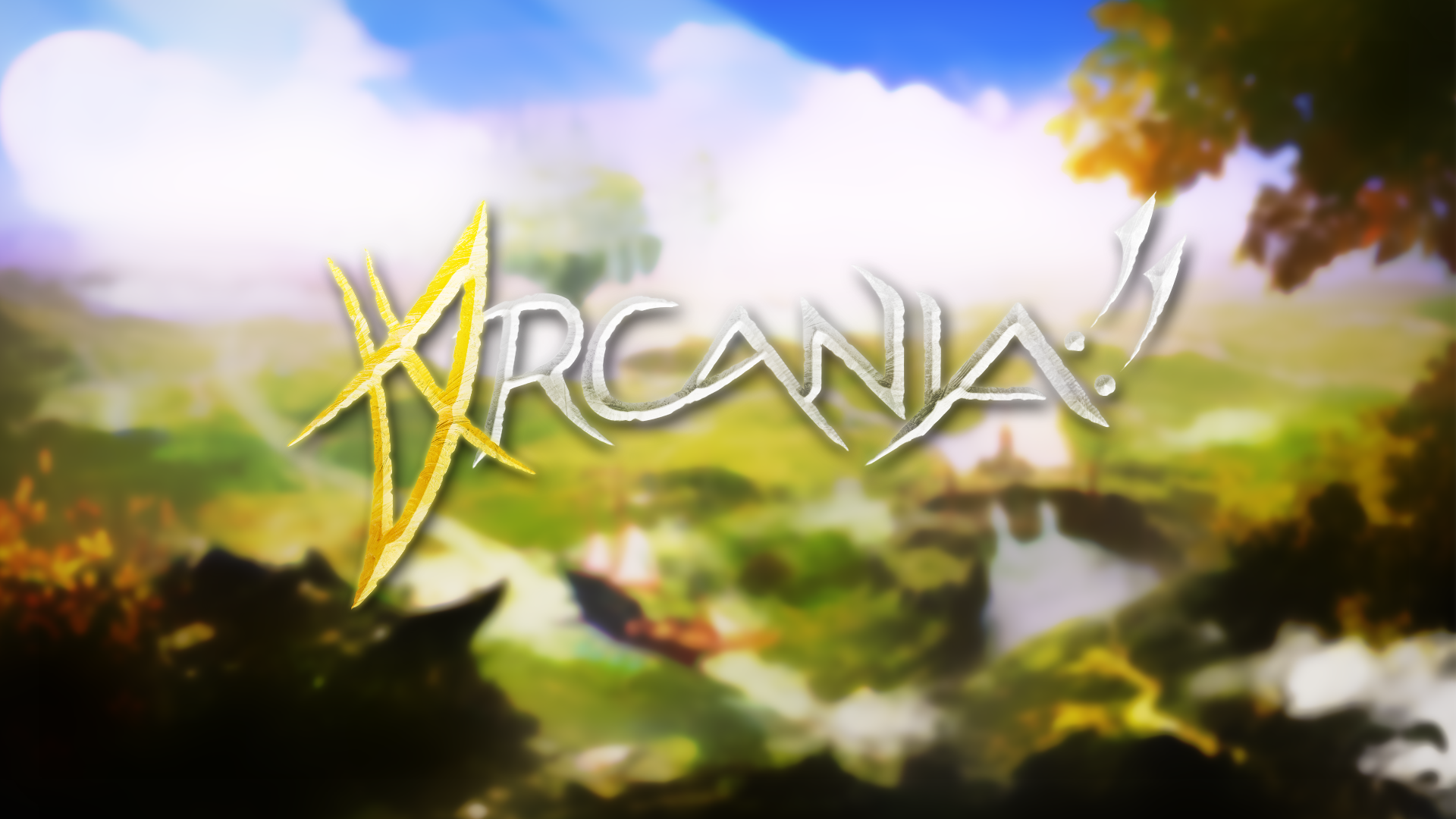 Arcania!! IV: The Kingdom of Ascillia - I didn't make that background pic; I made that logo in the centre with the texture and everything...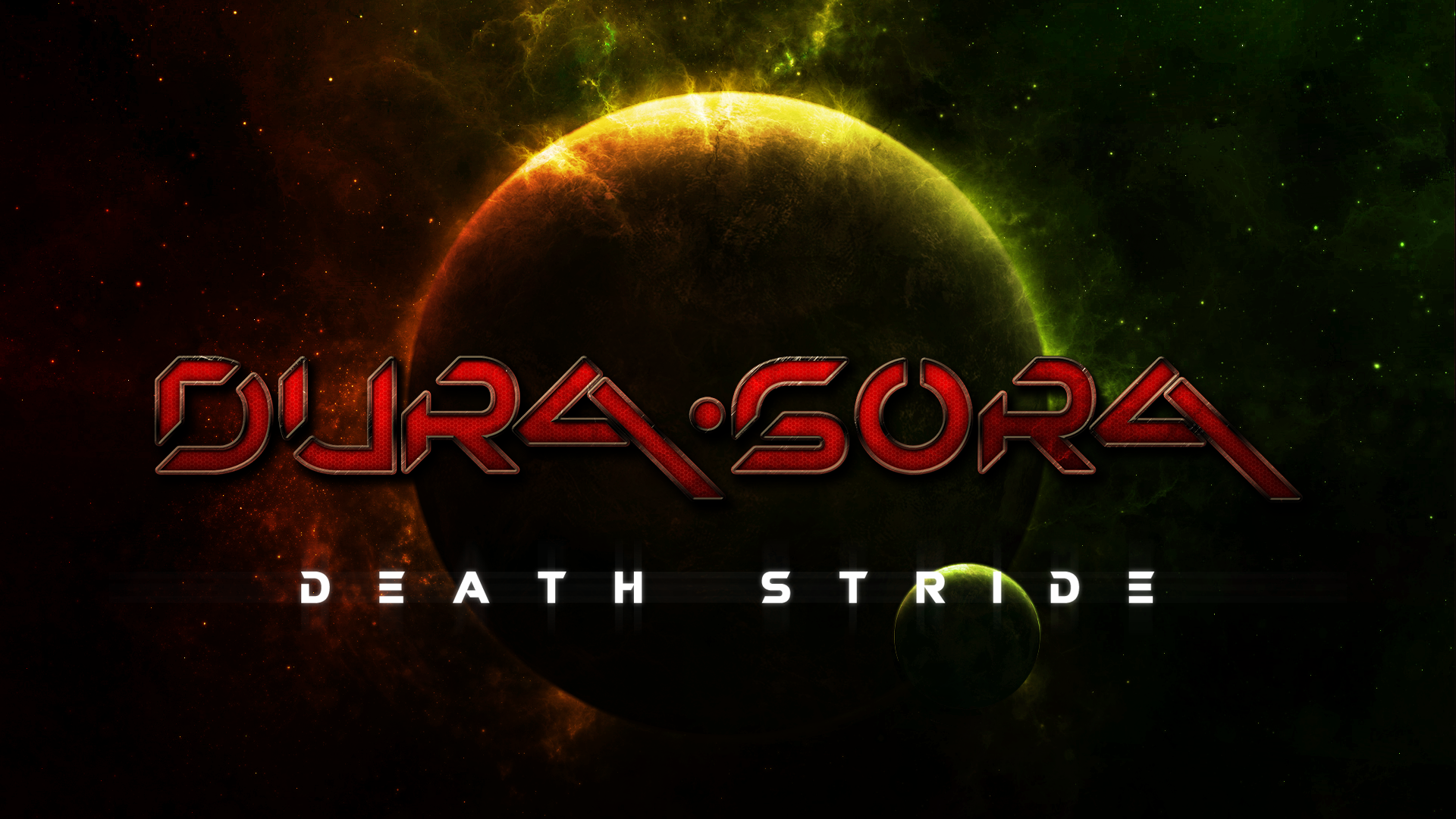 DURA-SORA 2: Death Stride - I made the two planets, the planet atmosphere/fire thing, the logo with the texture and the subtitle; the only think I didn't make is the stars in the back, that's pretty much it.This was mostly a Star Defender 3 or 4 inspired logo and I think this was pretty badass...
---
The SS Project
Well, I wanna talk about the SS project thing and about RoVeR. I think you guys heard A Midnight Dream (SS), that was my first song as Synchro Spectre (that's what SS means) and I thought it was pretty good.
The main reason why I'm changing my name from RoVeR to Synchro Spectre was becuase rover was too common of a name. I bet there's like 20 artists with that name. So I had to change it to a somewhat rare one. The name Synchro Spectre might sound a little try hard or childish but that name is related to my personal storybook about a boy and his dreams so I wanted that to be my name.
So my final decision for RoVeR, is to stop at RoVeR 08; make only eight albums. Since I'm getting better over time, I decided that my time as RoVeR would prepare me for the comercial world of the music industry. I want to learn every apect of music until my very last RoVeR album.
My expected plans -
RoVeR 05A Genues - Uplifting/Old Fashioned Trance
RoVeR 05B Sinue - Progressive Trance (like the real one)
RoVeR 06 InfraSonic - Deep House
RoVeR 07 Photon Faction - House Complextro or Synthpop
RoVeR 08 Infinity - Drum and Bass
By then I should be a pro and be ready to go into the music business. So farewell to RoVeR
---
Social
I've set up some websites tied with my music. I have a page on bandcamp now and have a pretty good SoundCloud page. there's also YouTube channel that I don't particularly pay attention too, I've been using Adobe After Effects to make the bars things so you don't have to look at a picture for 5 mins. Aannnddd, there's a google plus, which is my most unattended page of all; I don't even pay attention to that, so if you guys follow then I guess I do stuff there :l
Here's the links -
SoundCloud - https://soundcloud.com/roverdude58
YouTube - https://www.youtube.com/channel/UCQ--51z6pSwMX5aiuFVIhtA
BandCamp - https://roverdude58.bandcamp.com/releases
---
Conclusion
Thank you guys for visiting me sometime and for those who are kinda new to me, I suck lol, so watch me get better as I go along, it'll be pretty fun. I don't know NG much and I don't much of anything about what I'm going to do. I'm basically taking this head on and hope for the best.
So RoVeR is going bye bye, Anime pics are going to be spammed into the Art Portal, hmm what else... and 5 future albums comming out. That's pretty much it. I'm not very popular here on NG so I don't do like 1 post every month; noooo I won't do that, I just make one every year so I don't spam posts hard.
Also, one of my friends have a page here on NG. His unername is VXStryker so feel free to check him out when he puts out more content.
Other than that, thanks so much to the guys who follow me and the people who just reviewed on my tracks. More will soon come...
---
Where are you XsToRmEr1?