𝕆𝕦𝕥𝕤𝕚𝕕𝕖 𝕀𝕟
'𝐓𝐡𝐞 𝐰𝐡𝐨𝐥𝐞 𝐰𝐨𝐫𝐥𝐝 𝐠𝐨𝐞𝐬 𝐨𝐮𝐭𝐬𝐢𝐝𝐞 𝐢𝐧...
...𝐭𝐡𝐞 𝐈𝐧𝐬𝐢𝐝𝐞 𝐬𝐞𝐞𝐬 𝐚𝐧𝐝 𝐡𝐞𝐚𝐫𝐬 𝐭𝐡𝐞 𝐫𝐚𝐢𝐧'
Introducing the 'Outside In' project which was SOO CRAZY fun to work on. It has two sides: the 'ℵ-𝐒𝐈𝐃𝐄' contains the collaborative music material with drum performances from Raney Incan and goes with that "whole-world-goes-outside-in" phrase, and 'ζ-𝐒𝐈𝐃𝐄' relates to my little after-effects side project at which I discovered something cool with radial-lines (which I should make a video explaining that). Below will be the press release for the whole thing
.
The music is available to stream/download everywhere even on Audius, Newgrounds, Beatport, and more!
Stream/Download! ⫸
https://synchrospectrexraneyincan.fanlink.to/outsidein
---
ℵ-𝐒𝐈𝐃𝐄.
'Outside In' is a collaboration track between SynchroSpectre & Raney Incan about the relationship between one's qualia and the direction of time (Einstein Light-Cone). The chords represent time while the lead represents space. Drum performances are done by Raney while production is done by me.
.
Available on Bandcamp ⫸
᠅ 'Black-Field' Outside In Art.PNG
᠅ Full Mock-Vinyl Cover Art.PNG
᠅ SynchroSpectre & Raney Incan - Outside In.WAV
Big thanks to Raney for the collab! Go check out his EP 'Placeholder' tis pretty cool
.
𝐑𝐚𝐧𝐞𝐲 𝐈𝐧𝐜𝐚𝐧 ⫸
● Follow on SoundCloud
https://soundcloud.com/incapapi
● Bandcamp
https://raney.bandcamp.com/releases
● Instagram
https://www.instagram.com/raneymusic_/
---
ζ-𝐒𝐈𝐃𝐄.
4 Unique NFTs dropping Oct.10 on rarible.com with bonuses to download. Radial-line points or 'quarks' overlap with each other creating sets of eccentric circles that appear to be like electric/magnetic fields. All quarks are hue-shifted across the spectrum to reveal the geometry and phase of the overlapping that occurs. Watch the 'gluons' change colors complementary to their quarks. Very cool stuff so get your baryons while they last!
.
NFTs dropping on Rarible.com on Oct.10 ⫸
᠅ Four 2000x2000 Animated GIFs
᠅ Extras includes components of the animation
⫸ https://rarible.com/synchrospectre
.
Here's a WIP of some of them down below!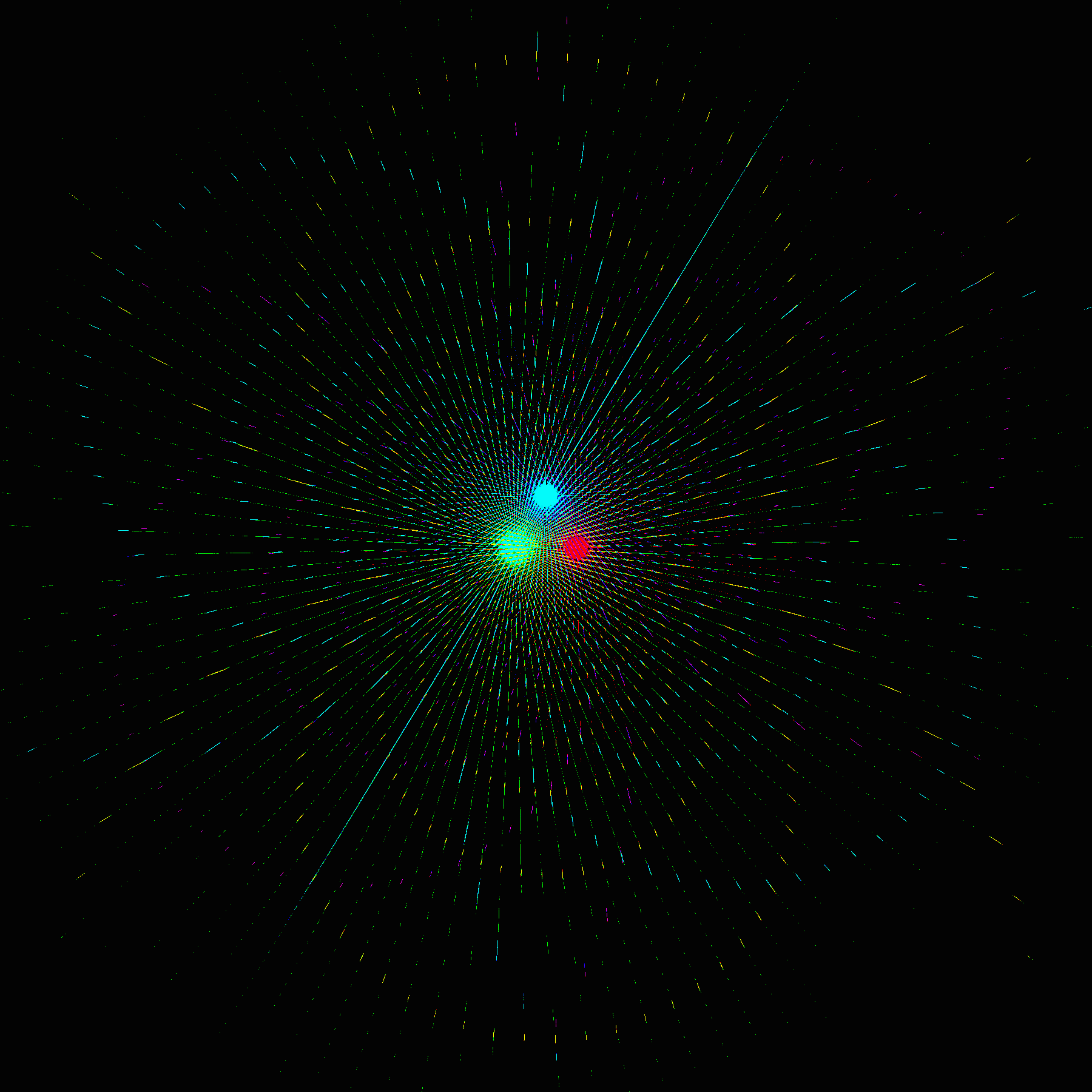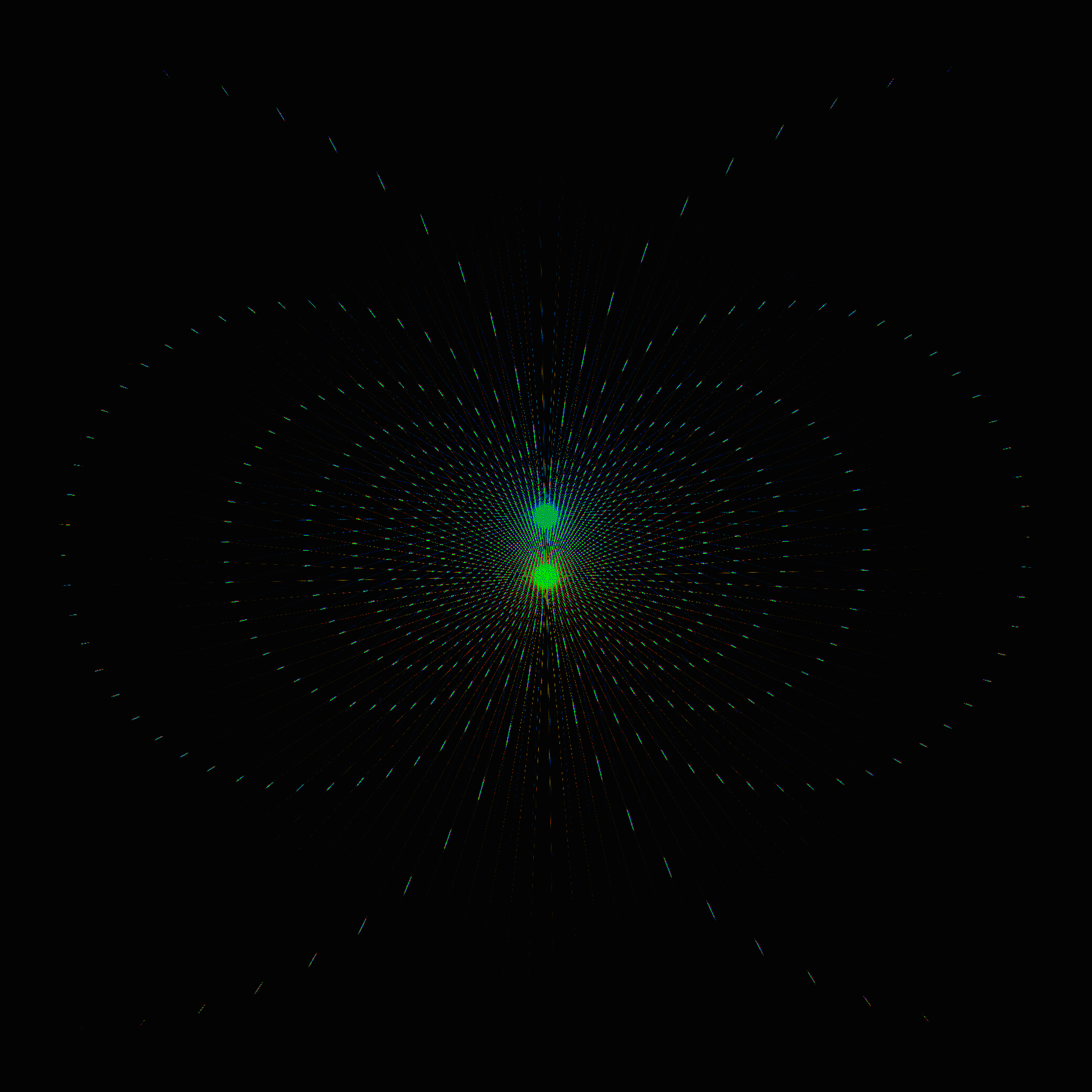 Very cool stuff so get your baryons while they last!
---
Anyways guys, thanks so much for the support lately even though I haven't been active, it really means a lot to me. 'Outside In' as a whole represented something that I've always been thinking about since I was a kid and now I'm able to express that as an artistic project. I've learned to just do what I wanna do and just make and design projects the way I would direct a project and I did. Huuuuge thanks to my friend Raney Incan for collabing on the project! Hope you guys enjoy!